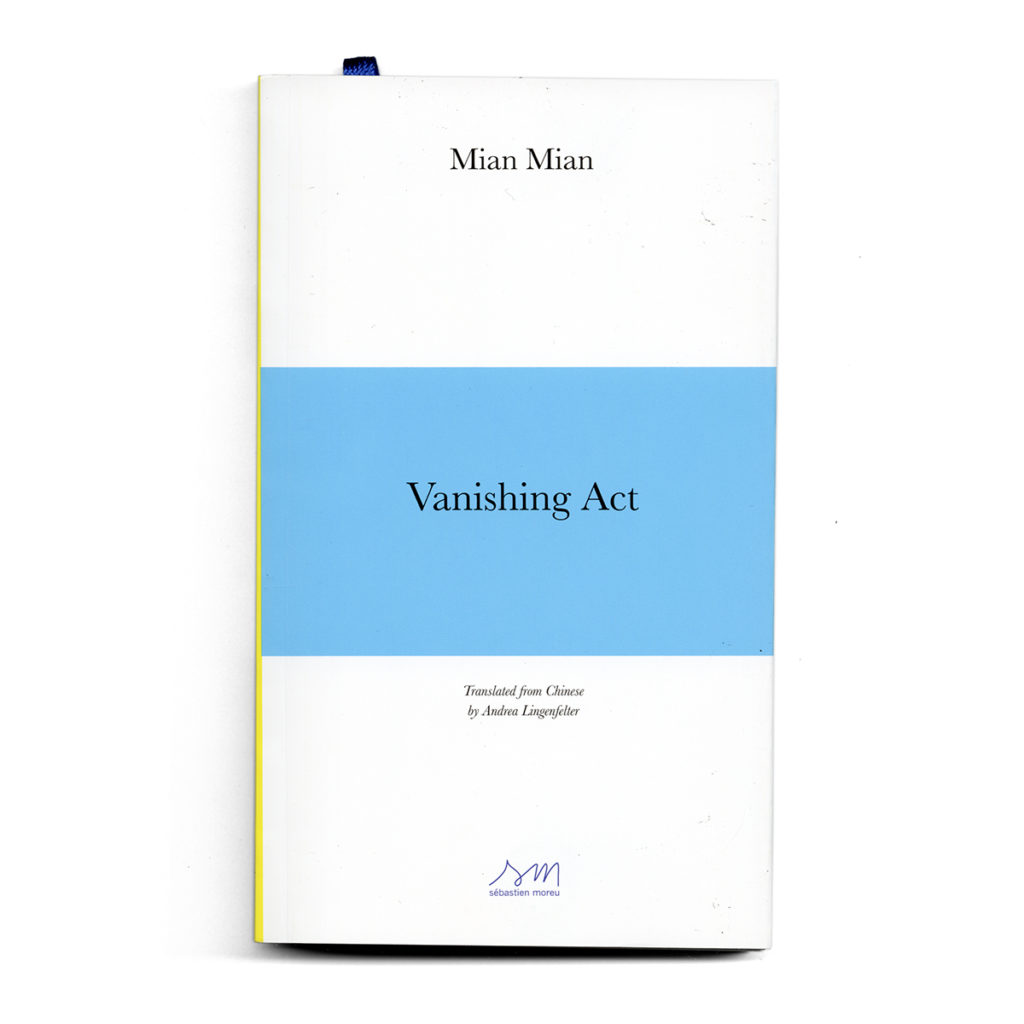 Vanishing act
Mian Mian
Roman – English version 
Translated from Chinese by Andrea Lingenfelter
Chinese contemporary litterature
110 x 185 mm – 176 pages
ISBN : 978-2-9567147-3-6
Published December 6, 2019
About the book
About the author
Press review
About the book
The story takes place in Shanghai, a country called "Inner Kingdom" 内国, and other places, identified only by the geographic coordinates, XXX, XXX. The male and female protagonists don't have set names and are respectively referred to as "the male protagonist" and "the female protagonist." The male protagonist "may be Chinese, and he may European." The novel's true main character may in fact be "the male protagonist's" closest friend in Shanghai, Hong ("red" in Mandarin), a Shanghai author who has been writing fiction since the age of 14. Hong is also the main character in Mian Mian's groundbreaking novel, Candy.
Vanishing Act is a depiction of terror, and it presents a new type of "urban humanity," people who "change back and forth between monsters and saviors."
This novel also depicts the spirit of Shanghai nights—a unique spirit which marvelously is both reflected and is a reflection of Mian Mian's fictional world.
First published in the Shanghai magazine Harvest (2017, Issue no. 3), Vanishing Act is a work of avant garde fiction that borders on a manifesto. As Mian Mian observes, "this is a very necessary piece of writing about how to deal with the pain of circumstantial limitations."
This edition of Vanishing Act is the first time Mian Mian has published a bilingual edition of her work.
About the author
Press review